Niagara Falls NY Autism Criminal Defense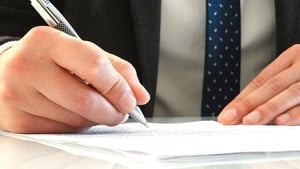 People on the autism spectrum perceive the world differently than others. Sometimes, this can negatively impact their social interactions. Because many with autism struggle with reading body language and recognizing other subtle emotional cues, their behavior can often seem inappropriate to others, even if the intentions were entirely benign. Autistic individuals have a higher risk of being charged with crimes involving inappropriate sexual behavior, either in person or online.

In a criminal court, there are those who don't acknowledge autism as a mitigating factor in sexual harassment and similar cases. However, this is a line of thinking that has changed, allowing for effective legal defenses to emerge. However, it is entirely possible for an autistic person to knowingly commit a crime, this defense focuses on the possibility of them committing activity without understanding inappropriate behavior.
About Our Autism Lawyer Services
With experience representing autistic clients around Niagara Falls, our lawyers can come to your defense for crimes unknowingly committed. Our lawyers are well-versed in the details of how an autism diagnosis affects an individual's interactions with others, continually remaining at the forefront of research involving autism and criminal defense proceedings.

We strive to help our clients receive the most favorable results from our cases. While we can't guarantee the exact outcomes, we never stop short of giving our full effort to help your case achieve great results. This could mean having the charges dropped, achieving a verdict of not guilty or requesting therapy as punishment instead of jail time. We will discuss the options available to you and provide guidance to select the most beneficial choices throughout the legal process.
Contact Us to Discuss Autism Criminal Defense
If you are on the autism spectrum and have found yourself on the wrong side of the law, get in touch with our autism criminal defense team in Niagara Falls today. We'll schedule you for a free consultation to review the details of your story and begin preparing possible defense strategies. We'll also answer any questions you have about our autism lawyers, experience and the legal process so that you can make an informed decision afterward. Call us today to get started!