Utica, NY Criminal Defense Attorney & Lawyer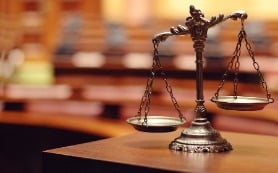 For most people, the threat of a criminal conviction is upsetting and often frightening. There will be a lot on your mind, and you'll no doubt be looking for timely answers and a prompt resolution. Whatsoever your circumstances or the accusations against you, this is perhaps the most difficult thing you've ever had to confront. Fortunately, you don't have to accomplish this all on your own. If your case is in the Utica, NY area, the criminal defense attorneys at Harrington & Mahoney can assist you.
Our Criminal Defense Attorney Team
Every day, our Utica criminal defense attorneys fight for the rights of individuals like you, and we are committed to doing so. As a team with decades of in state and federal courts, we understand the challenges you face. There is just one thing we care about: you, the client, and devising a strategy that puts you in the best possible position to succeed in your case, whether it a misdemeanor or felony.
It's our job to protect the rights of our clients, and we don't make promises we can't follow. Regardless of the situation, we handle each case with vigor and a sincere desire to get to know each of the people we serve. We will devote our whole attention to your case while we are working on it. A single occurrence will not define you, and we will try our best to communicate your narrative.
Choose Criminal Defense Experts in Utica, NY
Don't put your future at risk because of unfounded accusations or legal complications. Consult with one of our criminal defense attorneys in Utica before making any statements to the authorities. We will discuss your situation, what your legal alternatives are, and how you can best defend yourself. Use our knowledge and expertise to your advantage.
Call or fill out our online form to speak with a criminal defense lawyer at Harrington & Mahoney today.