Syracuse, NY Criminal Defense Attorney
A Trusted Criminal Defense Attorney Team in the Syracuse Courts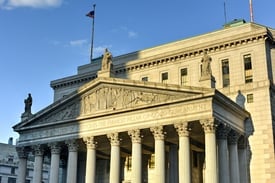 When someone is charged with a criminal offense, it is common to be frightened and confused. Without a background in law, it is difficult to know the right steps to take afterward. That's where a criminal defense attorney comes in. When you hire one, your attorney fights for you. He is there to ensure that you get a fair hearing and that it results in the best possible outcome for you. When you need experienced and reliable criminal defense attorney services in Syracuse, NY, call Harrington & Mahoney.
You Need A Criminal Defense Attorney By Your Side
Anyone who is charged is told that they have the right to remain silent. They may wish instead to explain the circumstances or to discuss their innocence. Both of these options are detrimental to your case. The first thing you must do is insist on a criminal defense attorney to be with you through any questioning and to lead you through the next steps in the process.
The first step that a criminal defense attorney often takes is to explain the charges to you and to make sure that you understand what you're facing under the law where you're located - in your case, Syracuse, NY. Then, a range of options may be presented to you. Even if law enforcement officers urge you to make a statement or to sign a document without your attorney there, this virtually always goes against you in your case. Your criminal defense attorney should be present during any contact you have with investigators to protect your rights.
Choosing an Experienced Criminal Defense Attorney in Syracuse, NY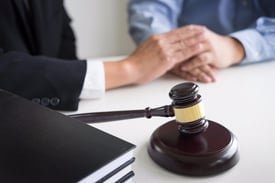 When you have an attorney who is skilled at criminal defense, you have an advocate who knows the system well and understands what needs to be done to get you a fair outcome. You may legally have a presumption of innocence, but that is rarely how you will be treated without an experienced attorney working for you. With over twenty years of experience, each of our criminal defense attorneys at Harrington & Mahoney has the skills to best represent and defend you throughout your case.
Contact Harrington & Mahoney - Syracuse's Preferred Criminal Defense Attorneys
Your criminal defense attorney works for you, not for the prosecutors. No matter what kind of case you have, and even if you are proclaiming your innocence, the right representation makes all the difference in the outcome. Give yourself the best chance of a fair hearing by having an experienced advocate by your side in Syracuse. Contact Harrington & Mahoney today and our team will be in touch with you soon!