Binghamton, NY White Collar Criminal Defense Lawyer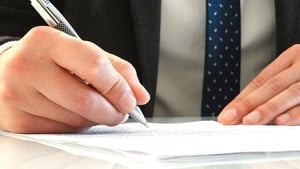 A white collar crime is a non-violent crime committed by a respectable person with high social status in either a business or government setting. These crimes typically involve fraud or theft, but sometimes fall under civil law rather than criminal. The key characteristic that separates white collar crimes from other types of offenses is that such offenses are generally considered to be financially motivated as opposed to being violent in nature. Common white collar crimes include accounting fraud, identity theft, tax evasion, securities fraud, bribery and embezzlement.
Things to Consider When Hiring a White Collar Crime Lawyer
Do you have a legal matter involving white collar crime that needs to be taken care of? Finding a qualified white collar criminal defense lawyer to help you may seem like a challenge. It's not an easy task and can be difficult because most people do not know how to go about finding one. There are many things you need to consider when trying to find one and these include experience, credentials, and past client reviews.
Choosing Harrington & Mahoney For Your Binghamton Case
Harrington & Mahoney provides counsel for legal issues with statewide jurisdictions. For over 25 years, we have provided effective and zealous representation to criminal defendants in state and federal courts around New York State. Our lawyers have experience handling all types of white collar crimes including: insurance fraud, conspiracy charges, securities violations, embezzlement & theft charges, health care fraud & kickback cases, anti-money laundering violations and more.
If you have been charged with any type of Federal or State crime it is critical that you contact an experienced Binghamton white collar criminal defense lawyer from our firm as soon as possible so we can put our vast knowledge and experience on your side before you are indicted or plead guilty without us!Facing prosecution can be scary and confusing, especially if you don't know where to turn for answers. That's why you need to make sure that you choose the right Binghamton area white collar crime defense lawyer to represent you in your time of need.
Contact us today to learn more about our white collar criminal defense services in Binghamton, NY.