Binghamton NY Autism Criminal Defense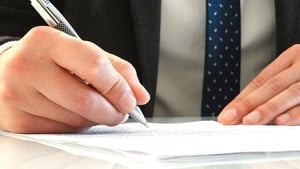 People on the autism spectrum perceive interactions differently than others. Though it varies based on the individual, reading body language and understanding emotional cues may be challenging in during social interactions. Unfortunately, this can lead to unwanted and offensive behavior that others feel. However, in the case of autistic individuals, displaying unusual behavior may be unintentional and lack any desire to harm anyone else. One particular area of concern is that autistic individuals face a greater risk of criminal involvement related to sexual behavior.
While an autistic person can knowingly commit a crime, there is also the possibility of this not being the case. In the past, the criminal justice system did not have many policies acknowledging these kinds of cases, but nowadays, the field has had advancement in this field.
About Our Autism Lawyer Services
If you or your loved one has unknowingly committed behavior deemed inappropriate, our experienced autism criminal defense attorneys at Harrington & Mahoney can help. Our past experience includes work involving landmark cases that brought changes to the industry. We are prepared to help explain the different facets of how autism can be misunderstood. Despite our extensive experience in past cases, we continue to sharpen our understanding with recent research related to autism and criminal defense.
When you bring your case to our team, we put forth our complete efforts to get you the best results possible. While we can't guarantee the exact outcome, our efforts have helped countless clients in the past. Whether that means having the charges dropped, securing a not guilty verdict or requesting therapy instead of jail time, our autism defense lawyers will help you fight for the most beneficial outcomes.
Contact Us to Discuss Autism Criminal Defense
If you are on the autism spectrum and have found yourself on the wrong side of the law, get in touch with our autism criminal defense team in Binghamton today. You can schedule a free consultation to review the details of your case and receive wise advice for how to proceed. We'll be happy to answer any questions you have about our firm and the legal process so that you can make an informed decision about hiring us. Speak with us to get started today!