Buffalo NY Autism Criminal Defense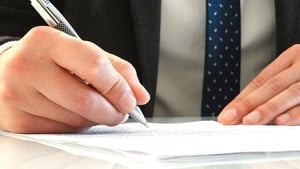 People on the autism spectrum perceive the world differently than others, and this can have a negative impact on their social interactions. Because many with autism struggle with reading body language and other subtle emotional cues, their behavior can often seem inappropriate to others, even if the intentions were entirely benign. This puts autistic individuals at risk of being charged with crimes involving inappropriate sexual behavior, either in person or online.
In a criminal court, there are those who don't necessarily recognize autism as a mitigating factor in sexual harassment and other similar cases. However, this mistaken line of thinking couldn't be further from the truth. Of course, it is possible for an autistic person to knowingly commit a sexual indiscretion, just as it is also possible for them to commit this type of activity without realizing that their behavior was inappropriate.
About Our Autism Lawyer Services
If you fall into the latter category, the experienced autism criminal defense attorneys here at Harrington & Mahoney can help. We have worked with countless autism sufferers for their criminal defense cases, and we can help you too. As one of Buffalo's leading autism defense firms, our lawyers are well-versed in the details of how an autism diagnosis affects an individual's interactions with others, and we use this information to help form a strong case on your behalf.
We strive to get the most favorable results possible from your case, whether that means having the charges dropped altogether, achieving a verdict of not guilty or requesting therapy as punishment instead of jail time. While we can't guarantee a particular outcome from any case, we can promise that our autism lawyers will do everything possible to arrive at a beneficial resolution for you.
Contact Us to Discuss Autism Criminal Defense
If you are on the autism spectrum and have found yourself on the wrong side of the law, get in touch with our autism criminal defense team in Buffalo today. We'll schedule you for a free, no-obligation consultation to review the details of your case and start formulating possible defense strategies. We'll also answer any questions you have about our firm, autism lawyers and the legal process so that you can make an informed decision about working with us. Call now to get started!